Mills Family
Web Site

December 26, 2009

Current
Weather
San Jose
California
Christmas 2009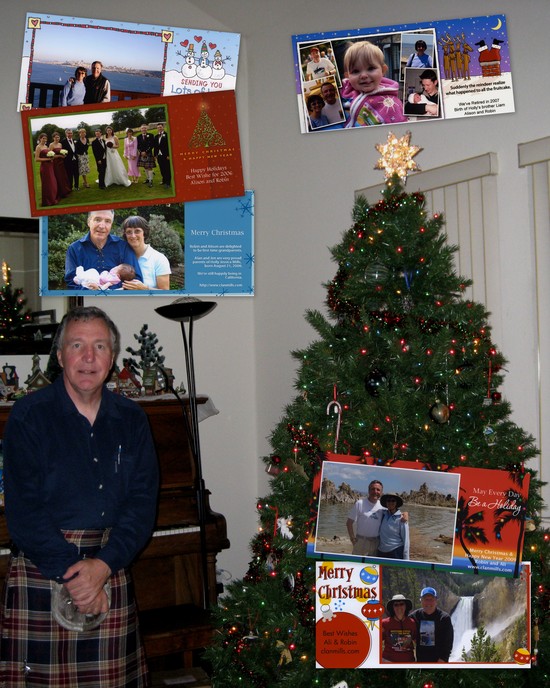 We had a wonderful Christmas this year. We had dinner on Christmas Eve at the home of my running buddy Michelle. On Christmas Day we went to Jim and Sandy's for another fantastic feast. I even ran on Christmas Day. The weather was perfect 65°F and not a cloud in the sky.
A few years ago, we started getting our Christmas cards printed on-line and now we have a rather splendid little collection. It's amazing that one photo can sum up a year. The card really simply says "We're alive, healthy and still in the States" Of course the card also announces weddings and births. It's nice to keep in touch.
It's hard to believe this decade is over. We came to live in California on May 1, 2000. So next year we'll be celebrating our 10th anniversary in the USA. We hope to become citizens. I'm currently not working and I'm hoping to find a job in 2010. It won't be easy because the economy is weak with 11% unemployment in Silicon Valley. However I'm very optimistic following my enjoyable and successful experience at Novariant. I'm working on some open-source projects and I'm a moderator on networking forum. I'm training for the Napa Maraton on March 7.
Here's my resumé : click here.
---
Page design © 1996-2009 Robin Mills / webmaster.com

Page created: Saturday December 26, 2009