Mills Family
Web Site

April 8, 2010

Current
Weather
San Jose
California
Train Trip to Arizona and Grand Canyon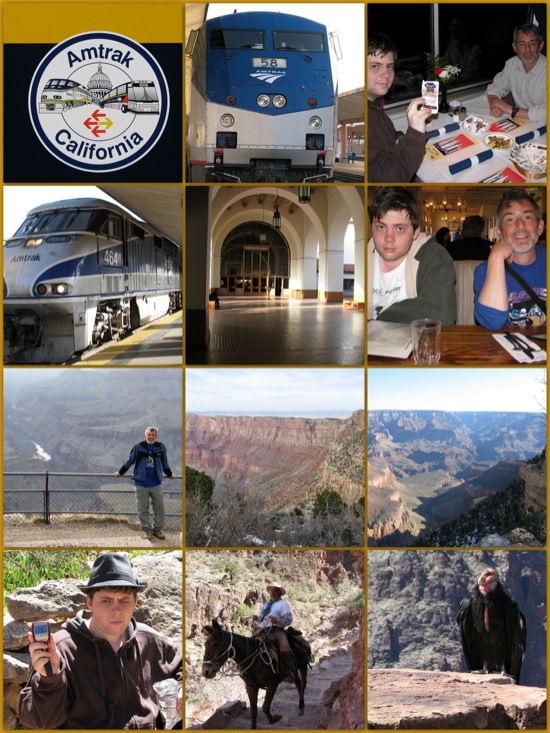 My friend Jim and his son John were going on a trip to Grand Canyon during spring break and invited me to come along. We had a very nice time. We took the train about 800 miles (22 hours) each way. So much nicer than flying. There's no stress or hurry. We had 3 good hikes in Grand Canyon and visited Winslow, Winona, Walnut Canyon NM and Flagstaff, Arizona on the legendary "Route 66". We also rode the Coast Starlight from LA to the Bay Area - one of the most beautifully scenic railroads in the world. Thanks guys, a great trip.
And coming up .......
Well, nothing very much. I'm very busy with some open source projects. I'm looking for a job, however I'm a little pessimistic. There aren't many jobs available and 15% unemployment. We'll see. These are very difficult times.
---
Page design © 1996-2010 Robin Mills / webmaster.com

Page created: Thursday April 8, 2009