Mills Family
Web Site

February 22, 2009

Current
Weather
San Jose
California
Python Conference in Atlanta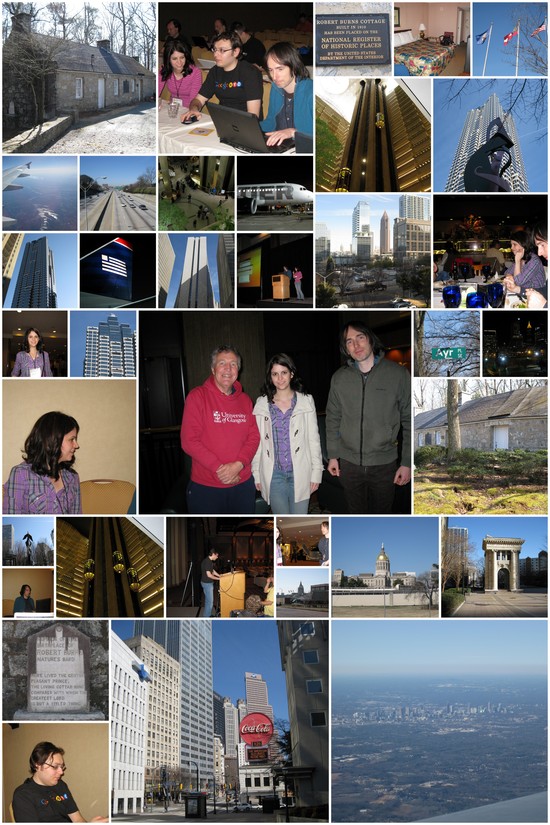 I've just had an amazing weekend in Atlanta, GA at PyCon 2010 - the Python Conference. My buddies Stani and Nadia came from Europe to give a paper and I decided to attend and give them a cheer. A really great weekend. Thanks guys for everything.
And coming up .......
We're expecting that Ali is going to make a trip to England in March. I'll miss her of course. However we want her to spend time with the grand-children and the rest of the family in England. So she'll probably go in the next couple of weeks. I recently started a new contract in Mountain View and she's been waiting to see how my work situation develops before spending the money and time on a trip. I'm training for the Napa Maraton on March 7.
---
Page design © 1996-2010 Robin Mills / webmaster.com

Page created: Monday February 22, 2010