Mills Family
Web Site

August 23, 2010

Current
Weather
San Jose
California
Wedding Vows Renewal - August 7, 2010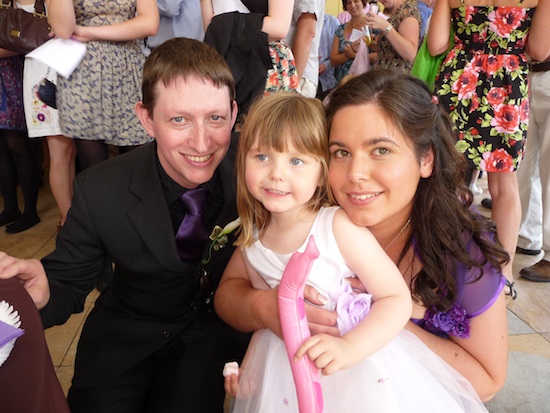 Alan and Jen have been married for 5 years on August 6, 2010
Holly was 4 on August 21, 2010. Liam will be 3 on November 20, 2010
Photos and collage: click here. Ali's Photos: click here.
And coming up .......
Ali's in England at the moment and she'll be back before the end of August. Our son Jamie's coming to visit in September. October is camping and running at Big Sur, November's Thanksgiving and December's Christmas. Another year flys past.
I'm working at Adobe at the moment and I'm very happy about that. It's been just great to be back with the gang. The project's been a great success, a really good manager, and some really wonderful colleagues both old and new. Hoping to stay permanently of course. We'll see.
---
Page design © 1996-2010 Robin Mills / webmaster.com

Page created: Monday August 23, 2009