What a fantastic summer. One of the best ever. It's hard to pick off the highlights because there have been so many. Allison and Brian's Wedding in Seattle, driving the Pacific Highway to Oregon and Washington, Ali's 60th Birthday, Ali and the Poje's Trip to Scotland, Noe's first birthday, visiting Larry and Janet in Kansas City, meeting up with Irene and Robert in Oklahoma City, visitors from Scotland. And three life events: becoming a US citizen, finishing our visit to all 50 States, getting a permanent job.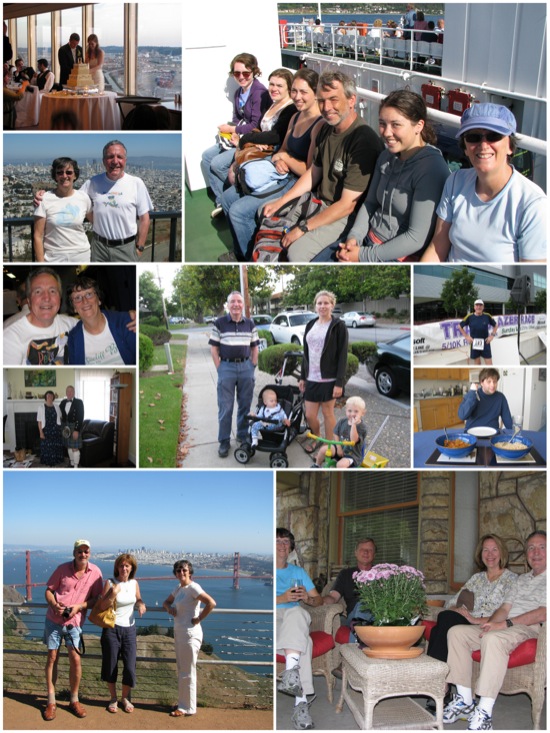 We're looking forward to lots of good things. Going to run at Big Sur River Run 10K in October and possibly a "Half" in November. Thanksgiving and Christmas of course. Ali's going to make another trip to England. Hoping the family will come to Tahoe in February 2012.
Then in Summer of 2012 we have the London Olympics. Possibly a trip to Finland and Norway in July and probably more National Parks in Utah in June or September. Hoping my friend Norman will visit from India. The list goes on and on.