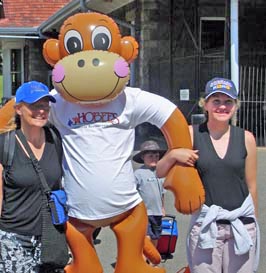 We're on vacation with our friends the Johnsons, Pojes and Hazelwoods. We wanted Dennis and family to come, however they decided to go to Europe. So we brought pDennis - an inflatable to represent Dennis and Family. You can see how excited pDennis was to arrive by train in Glenwood Springs, Colarado. Unfortunately, between the station and the pool he split his sides laughing. Well he's full of hot air, isn't he!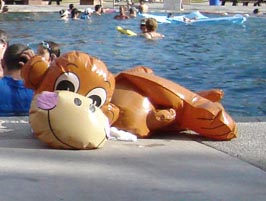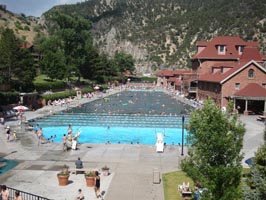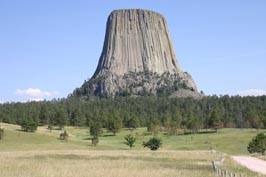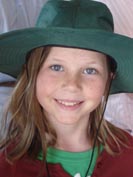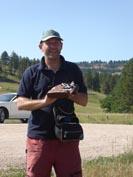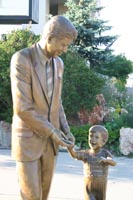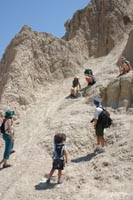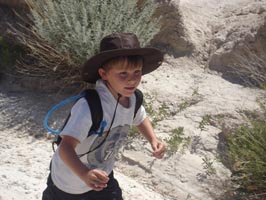 Top: Devil's Tower, Wyoming.
Higher: Alice;Andrew
Lower:JFK Rapid City;Badlands
Bottom: Angus at Badlands

We're also going to enjoy a visit in April from Brian and Eileen (our neighbours in England). We're going to Dakota on vacation in the summer and we've also planned a trip to Europe in September to Natalie and Neil's wedding (Brian and Eileen's son). At the end of the year we're hoping to join the Boyd family in Mexico to celebrate the 60th birthday of my brother in law Robert.

On the running front, we're going to Boston in April to run in The Marathon. I'm also the captain of the Striders Team for The Relay. And I'm signed up to run The Miwok 100km in May. Gosh that's a long way. We're also planning an expedition to climb Mt Whitney in August. So lots of training and running ahead.

Work is looking fine at the moment and there are a lot of projects on the go. I'm attempting to persuade Ali that we should replace her 7 year old Windows PC with a nice new iMac with the super fast Intel processors.