September Evening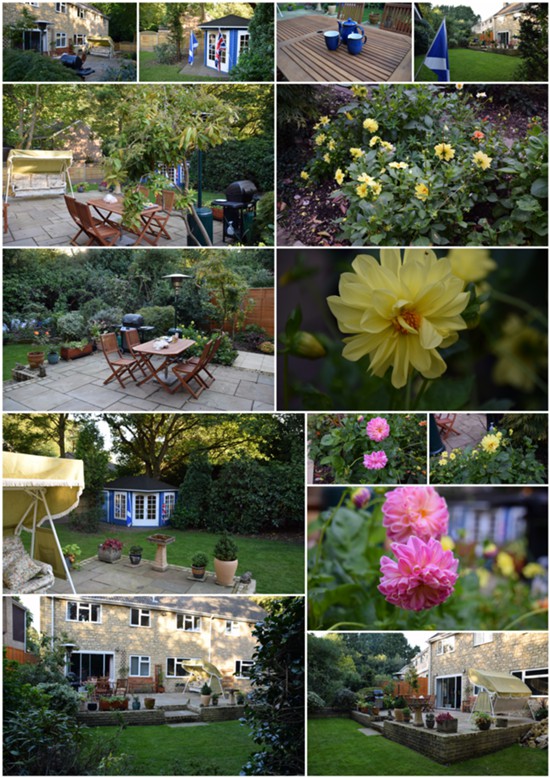 The work we have put into the garden is paying dividends. The garden looks amazing. Never looked better. And Keith will build the patio extension in October and the new glazing is to be fitted on October 24 and 25. It's worth the effort and expense.
We're planning some minor garden projects next summer. And we have to get shrubs and stuff to decorate the new fence. So there's work for next year, however the redevelopment of the garden is at least 90% done.
On a beautiful late September evening it's simply bliss to sit here with a cup of tea. England is beautiful.